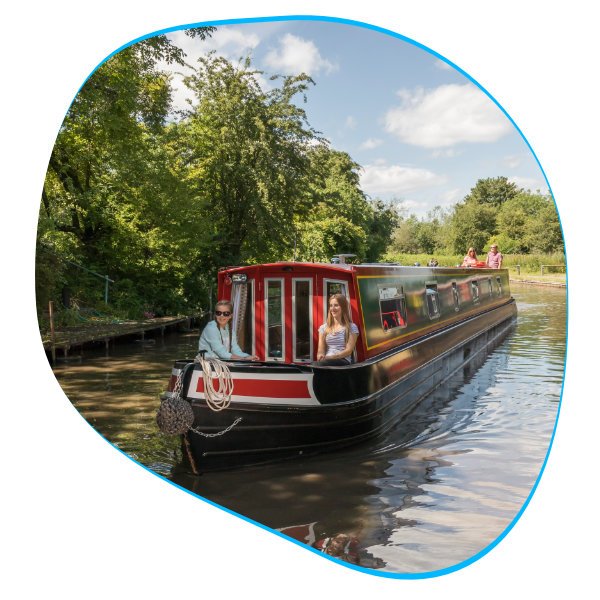 Why choose Aldermaston?
From Aldermaston you can cruise along the Kennet & Avon canal or access the River Thames (Thames licence is included in your holiday price). Nearby towns include Newbury, Henley and Reading, with Aldermaston Railway station also close by.
Fancy a day trip?
At Aldermaston, we have a day boat called Heyday able to hold up to 10 people. It has in door and outdoor seating, a fridge, hob / grill, sink and a bathroom.
Prices from £99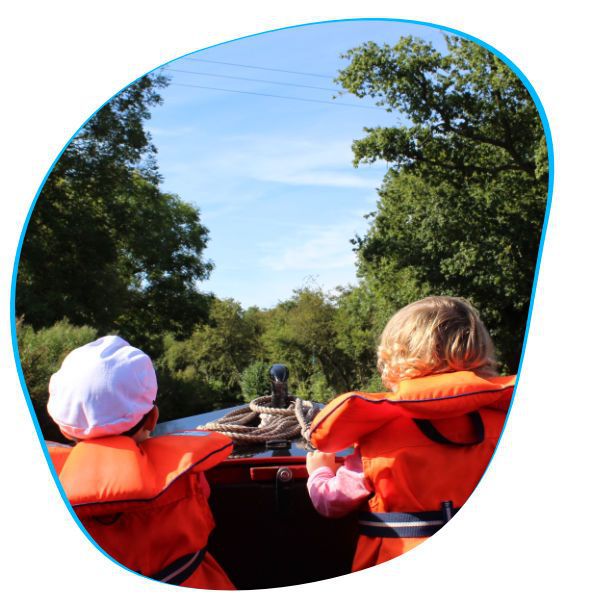 Keep in touch with us on social media to stay up to date with our offers and competitions.
Use hashtag #abcboathire and share your boating photos with us!
Aldermaston canal routes for holidays & short breaks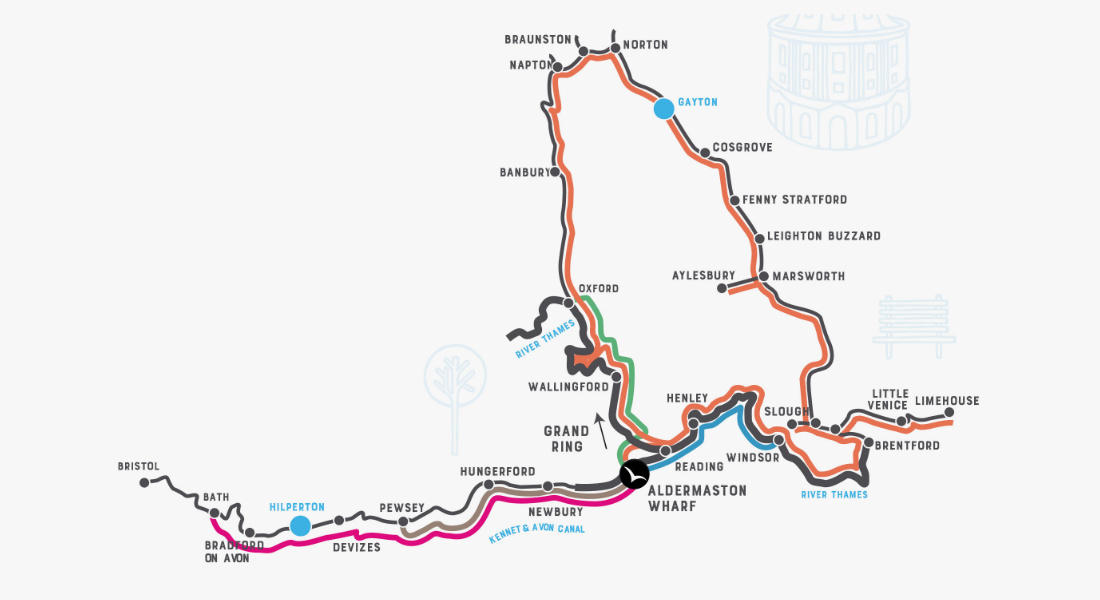 7 – 14 Night routes
Key: 

☉ Grand Ring

 

☉ Bath/Rtn

 ☉ Windsor/Rtn ☉ Pewsey/Rtn ☉ Oxford/Rtn
14 -21 Night routes
Guides: Nicholsons N1 or Nicholsons N7
When hiring a boat from Aldermaston you must inform us if you plan on doing this route. We provide all boats from Aldermaston with a Thames Licence. 
This ring takes a minimum of 2 weeks to complete or longer if you want to take in the sights along the way.
Take in the depths of the Southern waterways including Oxford, Banbury, Leighton Buzzard, but then follow a similar route to Limehouse and return for another aspect.
3 – 4 Night routes
Guides: Pearson 8, Nicholson 7, Lockmaster 20
Cruise to the picturesque market town of Newbury, which boasts some lovely 17th Century buildings or spend a day at the races.
Guides: Pearson 8, Nicholson 7, Lockmaster 20
Take a cruise to Hungerford and visit the famous antique shops and beautiful waterfront.
Guides: Nicholson 7, Lockmaster 23
Go up onto the River Thames and travel to the 12th Century market town of Henley
Day routes
DOWNLOAD DAY BOAT MAP OF THIS ROUTE
If travelling East, and not wanting to stop for lunch, then you should be able to get to Garston Lock no 102 and back in one day. This takes about 7 and a half hours in total, with 12 locks and 12 moveable bridges.
If travelling East and wanting to stop somewhere for lunch, then we suggest you can travel to the winding hole just below Tyle Mill Lock no 99 where it is possible to moor and walk less than 10 minutes to The Spring Inn for lunch.
The journey time to this point and back is a little over 4 hours (with 6 locks and 8 moveable bridges). If you would prefer not to stop for very long (no more than about an hour and a half) then you could even continue on to Sulhamstead Lock and turn after there instead. This journey would take 5 hours and a half hours in total with 8 locks and 10 bridges
DOWNLOAD DAY BOAT MAP OF THIS ROUTE
If you are not wanting to stop anywhere for lunch, then travelling West, may be a better option for you. Heading out towards Thatcham, you will carry on the Monkey Marsh Lock no 90, which is possible in 6 and a half hours, with 10 locks and 6 moveable bridges.